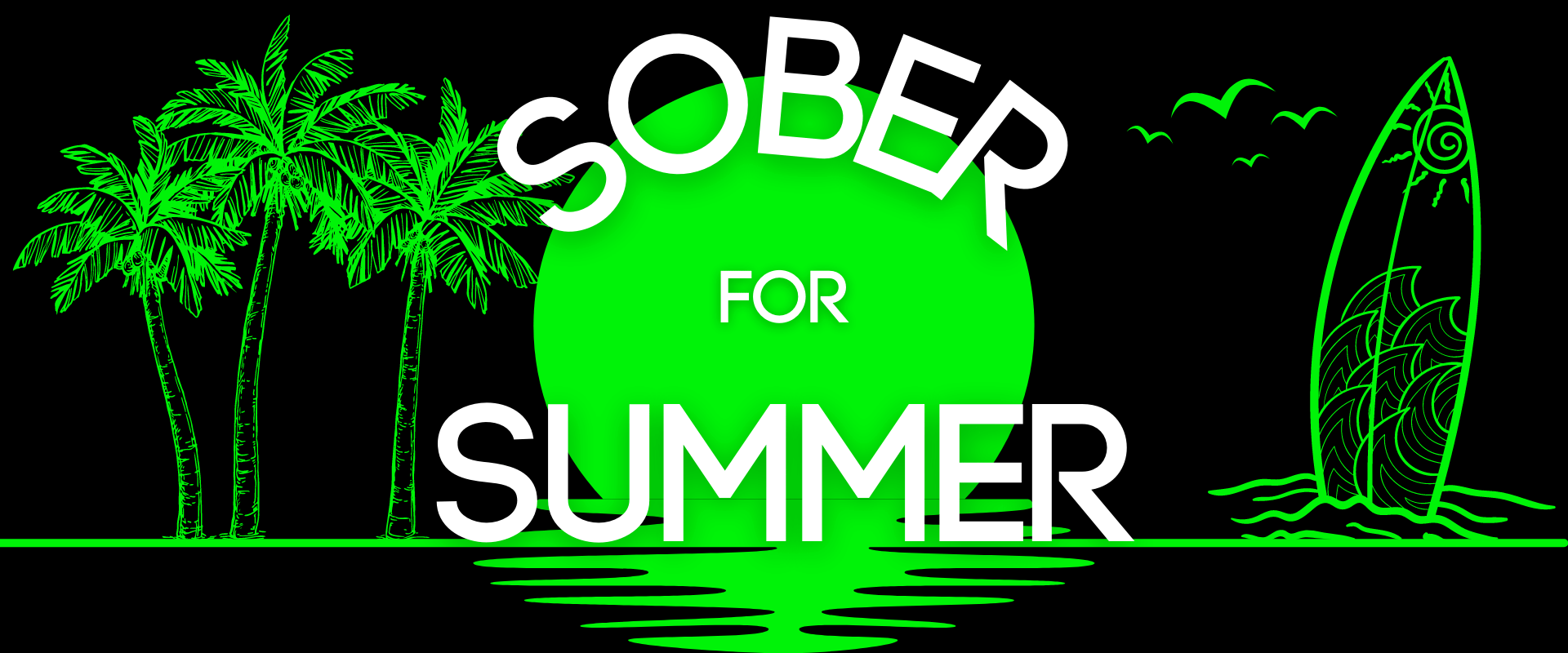 How To Go Sober For Summer
Our all-things digital guru, Bex is back with another blog to help you meet your sober for summer goals!
—
Summer, at last. Sun, sand, sea, and cocktails by the pool…. I wish! Alas, here I am on a rainy Wednesday, getting RSI instead of a tan. All jokes aside, what about being sober for the summer? Won't I be missing out on fun with friends and family?
Lucky for you, I've got some top tips, so you can stay sober this summer!
1. Own it
Firstly, don't feel like you have to make up some elaborate excuse to tell your friends why you aren't drinking. You don't owe anyone an explanation! Whatever reason it is that you aren't drinking, ultimately, it's your choice, and they should accept that.
2. Plan in advance
Whether a beer garden, barbecue, or beach trip, have a plan on what you will be drinking beforehand, so you aren't tempted when you get there. If you are going somewhere that serves drinks, take a look at what alcohol-free alternatives they have to offer to avoid the "I'll have what they're having." mindset. The Better Without App is a great way to find the alcohol free options available. If BYOB is more your style, then check out our store here. We have plenty of alcohol-free options to keep you sober in the sun!
3. Experiment!
Suppose you are new to the alcohol-free lifestyle and aren't aware of the wonders it holds. "Mocktails are just juice, right? That's boring." Hold that thought!
You can have so much fun creating your own cocktails with alcohol-free spirits like Lyre's or Mockingbird, whilst making a tasty treat at the same time. For a quick and refreshing drink, try a classic Mojito, for more tropical vibes, a Tequila Sunrise.
You can read more about alcohol-free cocktails here.
4. Go on an adventure
Just because the sun is out doesn't mean you have to default to beer gardens or bevs on blankets in big parks (try saying that 5 times, fast!). There are plenty of fun activities you can do that don't involve drinking: organise road trips with your friends, play chess whilst skydiving, ride horseback whilst making balloon animals, the possibilities are endless! (Pictured is YADA Director, Craig, and his wife plunging to the ground from a very wobbly crane, just to show you how it's done)  – If you're still stuck for ideas, take a look at what the legends at We Love Lucid, the UK's first sober travel company, have planned.
And, if the weather gives in, and we have a downpour heavier than my depression, feel free to take shelter in our bar! We can't take you to the zoo or the beach, but we can serve you excellent alcohol-free drinks.