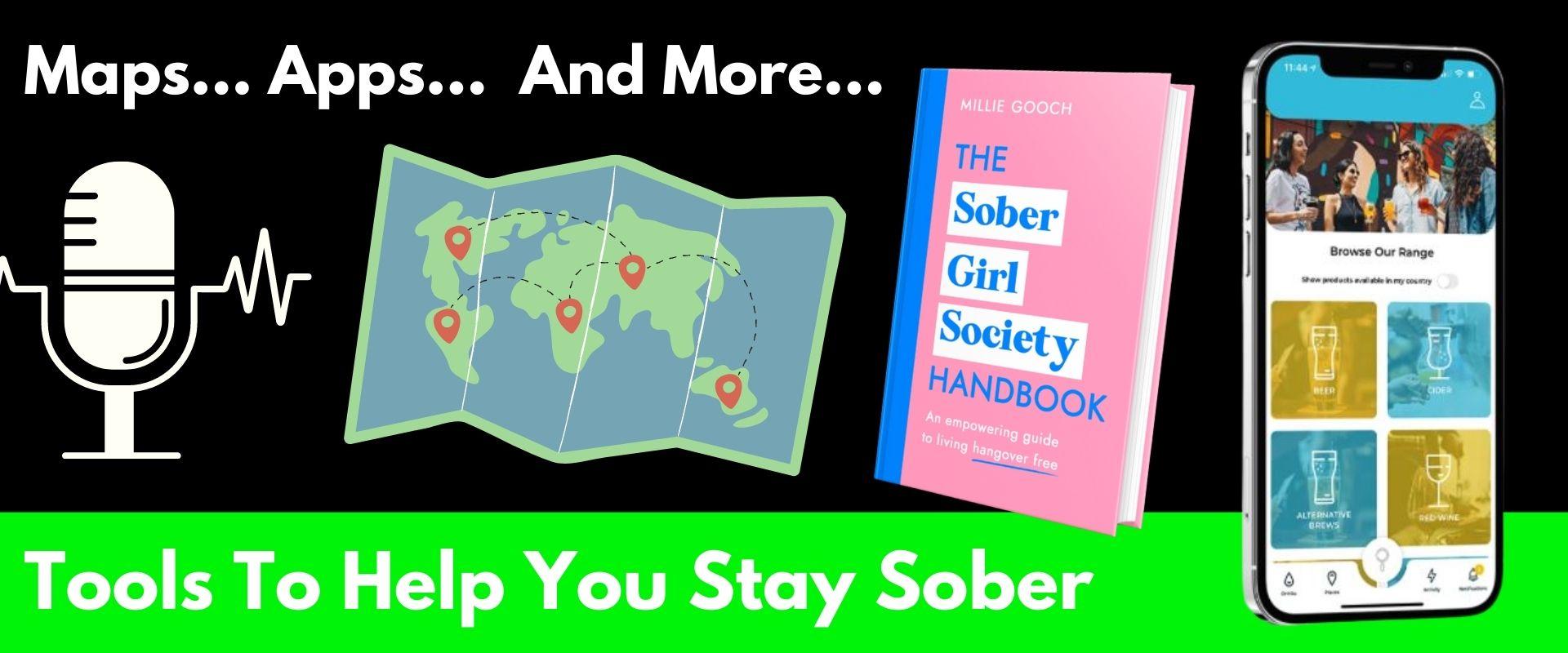 Six Tools To Help You Stay Sober!
Going sober can be a challenge but, it's one we believe is well worth exploring. So, if you're just starting out or you've been sober/ mindful when drinking for a number of years, we've compiled a list of tools to help you stay sober no matter where you are on your journey. We expect you'll be referring to these tools regularly, so it's definitely worth bookmarking this post in your favourites bar so you can easily refer back to it later.
We're big believers in accountability. Especially when you have personal habits you're looking to change. One way of doing that is through recovery services. Another, and one that is especially powerful for those less in the trenches of addiction, is by surrounding yourself with like-minded, supportive friends to encircle around you. People who know what you're going through as they're on a similar journey themselves. People that care about you and people that want to enjoy life in your company. At first, these people may feel distant or hard to come by. So, what if there was a map that helped you find them? 
Tool number one on this list is an interactive map we at YADA put together that showcases sober communities that host in-person meetups local to you!  So, now, there's no excuse for not getting connected. 
We're always evolving this map as we hear of more great communities across the world, So even if you've checked it out before, it's always worth giving it another peruse to check there are not any more near you that have sprung up without you noticing. 
Find all there is to know about YADA's sober communities map here.
The Better Without App, created by Jonny Stevens has become legend amongst the AF community. Essentially, if you're interested in discovering new Alcohol-Free drinks, this app is the place to find them. And now, all the drinks available at YADA are in there too!
So, if you find a drink you like, you can easily save it to your wishlist and check if we (or any other retailer) stock it. **If we don't, drop us a DM and we'll do what we can to get it in your hands.** Then, once you've given it a try, head back to the app and share your thoughts. We like to keep it as a little journal, documenting the highs and lows of our adventures consuming alcohol-free drinks. This helps refine our personal favourites and discover new and exciting flavours.
Also on the app, you'll be able to check out nearby venues to you. Venues that sell AF drinks, whether they're sold on draught or by the bottle.
So, if you haven't already, head to the app store and download it now!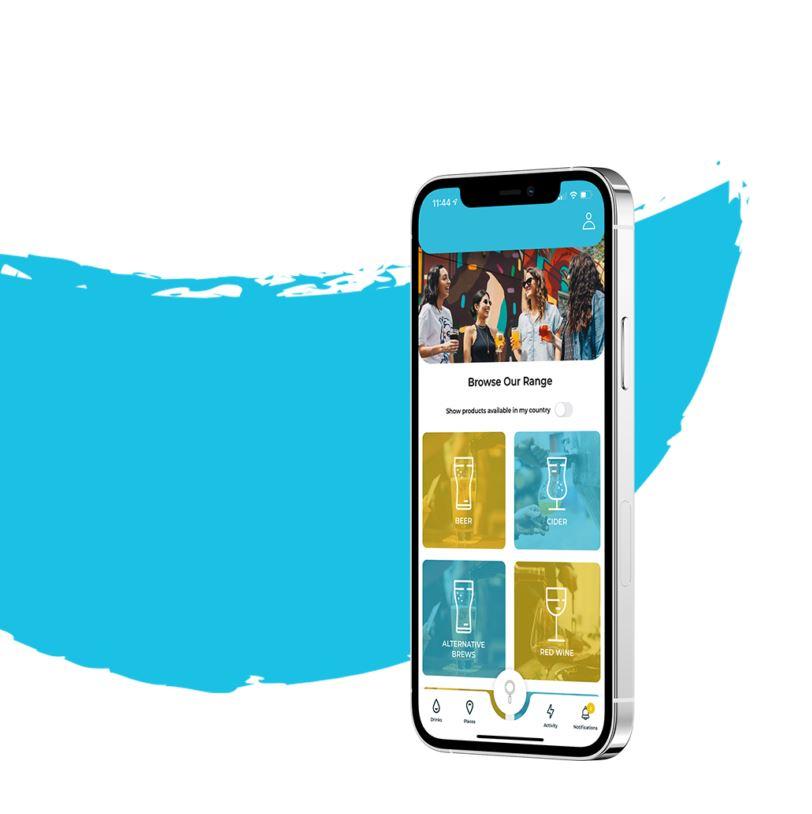 For many, the satisfying daily act of ticking off your goals has been critical to keeping them on the right path. Knowing you're already 48 days sober, just two days away from reaching the 50x milestone, could be the motivation you need to prevent you from opening a bottle. There are many apps out there that can help you do this. But we've enjoyed using Alcohol Change UK's Try Dry sobriety tracking app. Initially, an app to help you get through Dry January, but one that works all year round now too.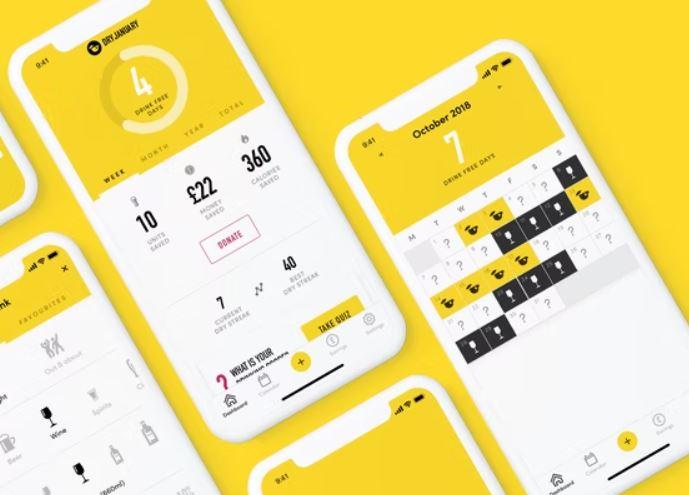 4. Find Your Nearest Alcohol-Free on Draught  – Interactive Map
A map created by the AF drinks guru Robin Lomax from the Alcohol-Free Beer Club that locates your nearest, pubs, bars and restaurants that sell an AF beer (or cider) on draught. YADA is on there, and so are many many others dotted up and down the UK. Like YADA's sober communities map, all you do is plug in your location or the town/ city you are travelling to and find the spots closest that have one or more AF bevs on tap. Simple, yet effective and better yet, highly reliable as each spot has been hand-added by Robin himself.
Discover where alcohol free beer is sold on draught
Are you someone who enjoys reading?
In The Sober Girl Society Handbook, by Millie Gooch, you'll read a vast wealth of essential information that will empower you to transform your relationship with alcohol so you can lead your most fulfilling life. It offers tips, advice and even more tools to help you stay sober in a world that practically revolves around drinking, in this brilliant book
It's definitely worth picking up and adding to your toolkit.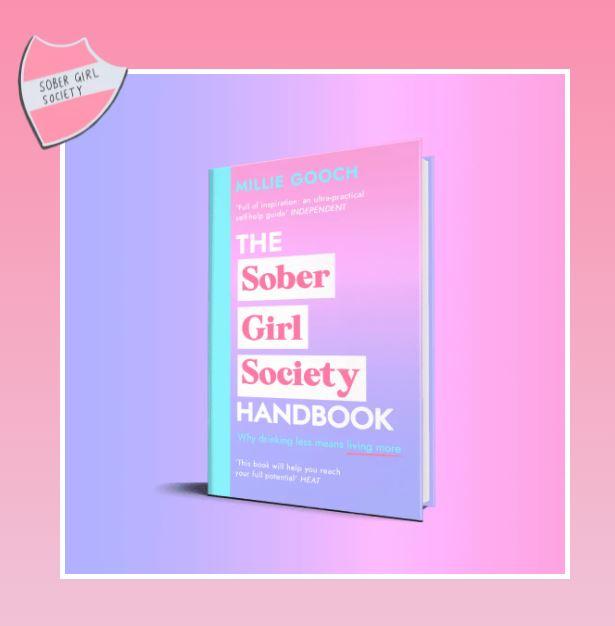 So, that's all we've got for you for now. However, as the world of alcohol-free drinks expands and more people realise the benefits of living a lifestyle that doesn't revolve around alcohol, we're sure this list will require updating soon. If you have benefited from a tool during your sobriety journey that we've not mentioned, please let us know in the comments.
This blog was crafted by YADA Collective Co-founder Craig Picton.